Beyond Imaging: The Future of Healthcare Delivery: RSNA Exhibitors Offer Next Generation Solutions
"We're at the eye of the storm," said Nancy Koenig, general manager of Merge, an IBM Company, referring to the three major trends she believes are hitting healthcare at exactly the same moment.
The trends she believes will transform healthcare and, with it, diagnostics, are: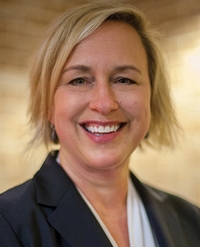 Payment reform,
More attention to appropriateness of use criteria, and
A renewed focus on quality and outcomes.
And, although radiology and imaging certainly have changed over the years, these three trends will force a new sense of urgency, she said.
"For years, the focus has been on how we streamline the workflow," Koenig said. "However, efficiency is not sufficient, we need to focus on efficacy – improving productivity all while becoming more effective in the diagnostic process."
This moment in healthcare, Koenig noted, is "ripe for a disruption in technology to deliver what healthcare providers need to achieve today."
Merge Healthcare has been in business for nearly 30 years, and always at the cutting edge of imaging technology. Most recently, its focus has been on cognitive computing, the simulation of human thought processes in a computer model, a self-learning system that uses data mining, pattern recognition and natural language processing to mimic the way the human mind works.
Merge, which became a part of IBM just over a year ago, is one of the founding members of the Watson Health Medical Imaging Collaborative, announced earlier this summer. The company will work with more than 15 health systems, academic medical centers, radiology providers, and imaging technology companies, all with the goal of bringing the power of cognitive insights to imaging.
"Through the Watson Health Medical Imaging Collaborative, we have the privilege of working with some of the biggest and most prestigious healthcare providers in the market, "Koenig said.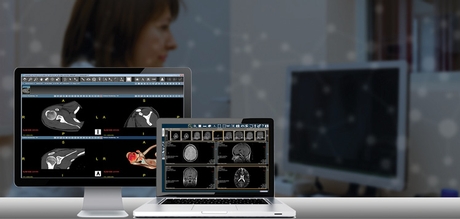 Watson Health, and Merge, will work with its collaborative partners to extract data from a wide range of sources that can then be used to train Watson to assist in healthcare environments.
"In Phase one, through the collaborative, we're going to prioritize the most significant challenges we have in healthcare today," Koenig said. "We will focus on heart disease and prolific cancers including breast and lung cancer."
Merge will work with members of the collaborative to find specific solutions that will both improve the diagnostic process and healthcare outcomes of patients with those particular diseases.
"Then in a very traditional way," she said, "we'll engage with the clinicians to help us develop these new-to-the-world workflows."
Merge's role, in conjunction with Watson Health and IBM Research, according to Koenig, is "to be the vehicle by which we bring federally compliant and commercialized solutions to the marketplace."
Among the Merge products and services in the works that will be available at RSNA 2016 will be an assessment of aortic stenosis in patients and another around breast cancer.
These initiatives aim to help radiologists prioritize the images that are most relevant at the point of diagnosis and, at the same time improve the reporting process. They will also use cognitive solutions to ensure that a patient history is placed on the correct healthcare pathway based on her particular symptom and health history.
"It is our intent to help radiologists grapple with the intense pressures they have around reimbursement and quality requirements," Koenig said, "and help streamline and expedite the diagnostic process, leaving them more time for consultation and engagement with referring physicians and patients."
She added, "We are very committed to the imaging space and are staying true to what our core capabilities are."
For more information on the RSNA Technical Exhibits, see the RSNA 2016 Meeting App, RSNA.org/ExhibitingCompanies and the Technical Exhibits Guide.