5K Fun Run Raises Over $30,000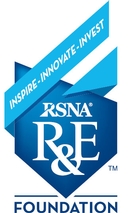 On an unseasonably warm Tuesday morning, runners convened along Lake Michigan to take part in the annual RSNA 5K Fun Run to support the RSNA Research & Education (R&E) Foundation. The event, with 755 registrants, raised more than $30,000.
Congratulations to the run's top finishers, including two-time male Gold Medalist Jonathan Kraas.