RSNA 2016 Gold Medalists
RSNA's highest honor — the Gold Medal — will be awarded to three individuals during today's plenary session.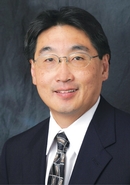 An internationally recognized expert in the field of imaging informatics, Paul J. Chang, MD, was a pioneer in creating rapid methods of moving digital radiology images and spearheaded numerous research and development projects related to imaging informatics and enterprise-wide informatics challenges.
Dr. Chang's early work in workstation design has resulted in presentation and navigation models that are widely used by the majority of picture archiving and communication systems (PACS). While at the University of Iowa, he established and evaluated one of the first ultrasound rural teleradiology networks to provide primary interpretation. Dr. Chang co-invented a novel lossless wavelet-based image distribution mechanism, dynamic transfer syntax (DTS); this technology was subsequently commercialized by the creation of Stentor PACS, which was later acquired by Philips Medical Systems.
Under his leadership and in collaboration with RSNA, RSNA Diagnosis Live™, a novel cloud-based interactive educational platform featuring gamification and deep analytics was developed. Diagnosis Live continues to be a very popular part of the RSNA annual meeting and is being used in residency programs worldwide.
Dr. Chang is professor and vice chairman of radiology informatics at the University of Chicago School of Medicine. He also serves as medical director of enterprise imaging and of SOA infrastructure at University of Chicago Hospitals. He received his undergraduate degree from Harvard University and his medical degree from Stanford University.
Concurrent with his medical school training, he also received his Master of Science degree in engineering-economic systems from Stanford. Dr. Chang completed his residency and fellowship training in diagnostic radiology at Stanford University Hospital.
Dr. Chang has been a member of the RSNA Radiology Informatics Committee (RIC) and serves as an informatics consultant to RSNA for the RadSCOPE electronic education initiative. He presented the 2012 New Horizons Lecture at the RSNA annual meeting.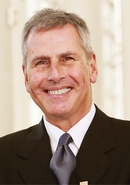 A distinguished leader in healthcare delivery and medical education, Burton P. Drayer, MD, is internationally known for his research using anatomic, physiologic and functional imaging of the aging brain. He was the first to define the normal and abnormal presence of brain iron using MRI. His research interests also include neurodegenerative disorders, brain infarction, xenon-enhanced CT for measuring regional cerebral blood flow, MR angiography, multiple sclerosis and intrathecal contrast media toxicity.
Dr. Drayer is CEO of the Mount Sinai Doctors Faculty Practice and Dean for Clinical Affairs, the Icahn School of Medicine at Mount Sinai Medical Center in New York City. Dr. Drayer also serves as the Dr. Charles M. and Marilyn Newman Professor and system chair of the Department of Radiology, Icahn School of Medicine, and as executive vice president for Risk, the Mount Sinai Medical Center.
Dr. Drayer, who served as RSNA president in 2011, received his undergraduate degree in political science from the University of Pennsylvania in Philadelphia. In 1971, he received his medical degree from Chicago Medical School and went on to complete a medical internship and neurology residency at the University of Vermont in Burlington. Dr. Drayer completed his radiology residency followed by a neuroradiology fellowship at the University of Pittsburgh Medical Center.
Dr. Drayer's many accolades include the Cornelius G. Dyke Award from the American Society of Neuroradiology (ASNR) and the Distinguished Service Award from the American Board of Radiology (ABR). He received the ASNR gold medal in 2011.
An RSNA member since 1980, Dr. Drayer currently serves as chair of the RSNA Research & Education (R&E) Foundation Board of Trustees. He served as RSNA first vice president in 2003. Dr. Drayer has been an active volunteer, serving as chair of the Public Information Committee, and a member of the Public Information Advisors Network and the R&E Foundation's Public Relations Committee.
Dr. Drayer was elected to the RSNA Board of Directors in December 2003, was liaison for the annual meeting and technology until 2008, and served as Chairman of the Board and president-elect in 2009 and 2010 respectively.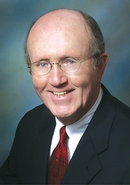 A world-renowned abdominal radiologist, Robert J. Stanley, MD, became a leading authority in the early development of body CT imaging and has been a mentor to future generations of radiologists.
Dr. Stanley grew up in New Jersey, where he earned his undergraduate degree at St. Peter's College in Jersey City, N.J. He then headed west and earned his medical degree at St. Louis University, where he also completed a medicine internship and a year of surgery residency before completing his radiology residency. More recently, he received a Master of Science degree in health administration at the University of Alabama at Birmingham (UAB), where he is professor emeritus in the Department of Radiology.
Dr. Stanley's involvement with whole-body CT began in earnest in the fall of 1975 when EMI Corp. collaborated with Washington University and the Mayo Clinic in Rochester, Minn. (MIR), for the implementation and evaluation of its first two whole body CT scanners in the United States. Given the opportunity, along with Stuart S. Sagel, MD, to head up the newly created body CT facility, Dr. Stanley soon became an authority in the new imaging field.
Just prior to leaving MIR, Dr. Stanley and his co-authors, Dr. Sagel and Joseph K. T. Lee, MD, completed the first edition of their landmark CT textbook, Computed Body Tomography with MRI Correlation, currently in its fourth edition.
Dr. Stanley continued to serve on the clinical faculty at UAB, primarily working with residents in their body CT education until July 2014, when he retired from the clinical faculty.
In 2014, he was awarded the Walter B. Cannon Medal for distinguished contributions to GI radiology by the Society of Abdominal Radiology. Also in 2014, he was awarded the first SCBT-MR gold medal for significant contributions to CT imaging. Dr. Stanley was an advisory editor and associate editor on the Radiology Editorial Board, and has also served on the RSNA Public Information Advisors Network.