Imaging Plays Key Role in Race to Combat the Zika Virus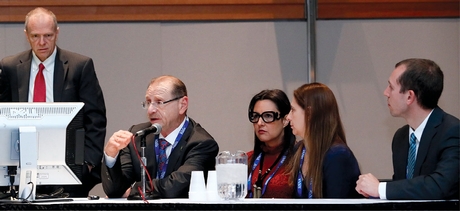 Radiology research is providing important information about the effects of the Zika virus to researchers searching for potential treatments and a vaccine, according to presenters at a Hot Topic Session on Monday.
Spread to humans primarily through the bite of an infected mosquito, the Zika virus was first discovered in 1947 in Africa. It remained relatively unknown to the public until 2015, when an outbreak occurred in Brazil just a year before Rio de Janeiro, the country's second-largest city, was set to host the Summer Olympics. Brazilian physicians who quickly realized the dramatic impact of the virus when transmitted from a pregnant mother to her fetus worked together to publish a special report on the Zika virus in the August 2016 online edition of Radiology.
"Creating a collaborative circle to support the researchers was the key that allowed us to quickly map the disease and understand its meaning and severity," said presenter Jacob Szejnfeld, MD, PhD, from the Federal University of São Paulo, and an author on the Radiology study.
"Radiology and RSNA were sensitive to recognize the urgency and importance of the material and agreed to publish it on a fast track."
The Zika virus has some similarities to other congenital infections, including Rubella — a devastating viral infection that affected tens of millions of people before it was eradicated with the help of a vaccine — according to presenter Richard L. Robertson, MD, pediatric neuroradiologist at Boston Children's Hospital in Boston.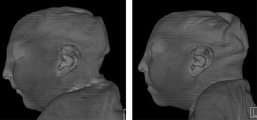 Like Rubella, Zika is most dangerous when the infection occurs during the first trimester of pregnancy. But while Rubella is less dangerous when infection occurs later in pregnancy, evidence has shown that Zika infections can still cause brain abnormalities and intrauterine fetal death in the third trimester.
Researchers are studying whether Zika has similarities to Cytomegalovirus (CMV), a congenital infection still seen in the general populace. The risk of congenital CMV transmission is highest in pregnant women with no immunity who acquire primary CMV infection during pregnancy.
"We need to ask the question: Is Zika striking populations so strongly due to no prior immunity in the population?" Dr. Robertson said. "And are there co-infections or other environmental factors that increase risk?"
Imaging Reveals Devastating Effects of Zika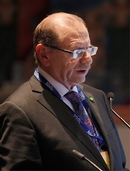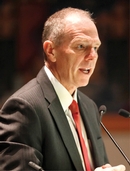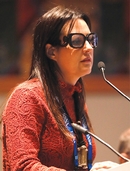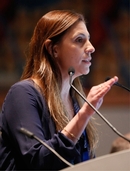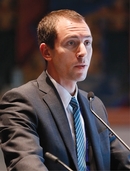 Zika has become synonymous with microcephaly, in which the baby's head is exceptionally small due to an underdeveloped brain. But there are a number of other fetal abnormalities that can be seen on imaging, according to presenter Patricia Soares de Oliveira-Szejnfeld, M.D., from the Federal University of São Paulo, an author on the Radiology study, which detailed the spectrum of imaging findings in babies and fetuses infected with the Zika virus.
Researchers discussed their Radiology research at the Monday session, sharing MRI and ultrasound images revealing a devastating panorama of effects on the fetal brain, including gray and white matter volume loss, calcifications and the condition ventriculomegaly, in which certain ventricles in the brain are enlarged.
"Ultrasound during the second trimester is a valuable tool to detect Zika virus infection," Dr. Oliveira-Szejnfeld said. "Fetal MRI adds specific information about the diagnosis and evaluation of brain damage, especially for cortical and posterior fossa malformations."
Presenter Fernanda Tovar-Moll, MD, PhD, from the D'Or Institute for Research and Education in Rio de Janeiro, credited multidisciplinary collaboration for new insights into the mechanisms behind Zika's effects on fetal development. There is evidence that infection affects apoptosis — the process by which cells undergo programmed death, said Dr. Tovar-Moll, lead author on the Radiology study.
Combating Zika will require a three-pronged approach, according to Andrew Hale, MD, senior fellow in infectious diseases at Beth Israel Deaconess Medical Center and Harvard Medical School in Boston. They are: mosquito abatement, the search for effective medications and the development of a vaccine.
The insecticide Naled is safe and effective at reducing the two types of mosquitoes that act as vectors for the disease, he said, and researchers are also studying genetically modified mosquitoes as a way to lower the risk of transmission. A recent study suggested that the drug 7DMA, previously developed to treat Dengue, another mosquito-borne virus, may be a promising option for combatting Zika virus infection.
A vaccine currently under investigation has been 100 percent effective at preventing Zika infection in mice and rhesus monkeys, but it will be at least two years before it is available to use in humans, Dr. Hale said.
Zika Focus of RSNA 2016 Sessions
Essentials of Intrauterine Zika Virus Infection: Pre and Postnatal CNS Findings (PD232-SD-WEA3), Wednesday, 12:15 to 12:45 p.m., PD Community, Learning Center Station #3
Neuroradiological Findings Related to Zika Epidemic: Experience from a Brazilian University Hospital (NR394-SD-WEB2), Wednesday, 12:45 to 1:15 p.m., NR Community, Learning Center Station #2
Microcephaly in Zika Virus Era: An Imaging Pattern Recognition Approach (NR330-ED-X), All Day, NR Community, Learning Center