First RSNA Image Share Validation Seals Awarded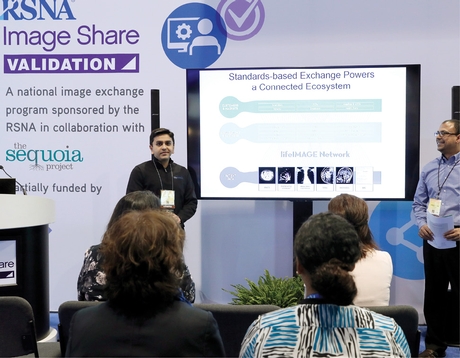 RSNA and The Sequoia Project announced Wednesday the first seven vendors to successfully complete the RSNA Image Share Validation program that rigorously tests the compliance of vendors' systems to accurately and efficiently exchange medical images. The approved vendors include Agfa Healthcare, AMBRA Health (formerly DICOM Grid), GE Healthcare, Lexmark Healthcare, LifeImage, Inc., Mach7 Technologies and Novarad.
"Radiologists should insist that products they purchase have achieved the RSNA Image Share Validation Seal to ensure true interoperability. Anything less is not in the interest of our patients," said David S. Mendelson, MD, vice chair of radiology IT at the Mount Sinai Health System in New York.