Learning Center Highlights
Located in Lakeside Center East, Level 3, the newly redesigned Learning Center houses thousands of education exhibits and scientific posters covering a range of specialties. This year, RSNA is also spotlighting:
3-D Printing Demonstration and Showcase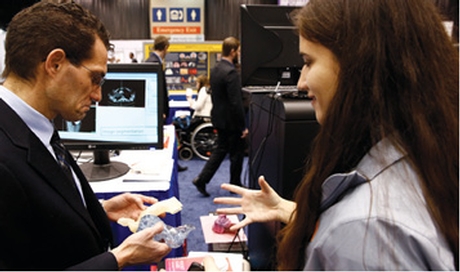 In addition to many hands-on courses related to 3-D printing, the Learning Center will include theater poster presentations on 3-D printing along with general presentations on the value of the modality throughout the week. A demo area with additional information will also be featured.
Developed by the RSNA Radiology Informatics Committee, the exhibit will showcase the increasing clinical significance of 3-D printing and its connection to medical imaging.
NCI Image Perception Research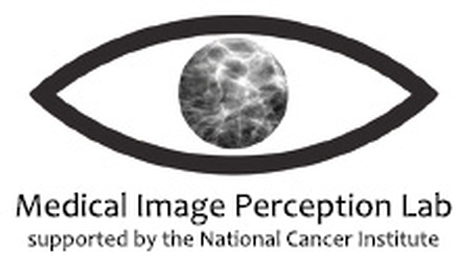 Researchers supported by the National Cancer Institute (NCI) will be conducting studies on radiologic image perception in an open lab environment. RSNA meeting attendees will be able to learn about this important area of research and, if they wish, participate in the studies as volunteers in this lab environment. Nine different laboratories from the U.S., Canada and Australia have been selected by NCI to conduct the radiological image perception studies.
The lab is equipped with four testing stations and eye tracking equipment and will be staffed by laboratory personnel. Located in the back of the Learning Center (near the Resident & Fellow Lounge), the lab will be open Sunday through Thursday, from 7:30 a.m. to 6 p.m. Attendees can sign up at https://goo.gl/joWhff.
CME Learning Checkpoint
New this year in the Learning Center, CME Learning Checkpoints will highlight 11 award-winning hard-copy exhibits from RSNA 2015. Attendees can study an exhibit and take the corresponding quiz on their mobile devices or laptops. Attendees receive 0.5 AMA PRA Category 1 Credit™ for each completed quiz.
QI Storyboard Poster Walk
Join David Larson, MD, and Paul Nagy, PhD, experts in quality improvement in radiology, as they walk through the QI storyboards, highlighting examples of great work and sound methodology. Bring your walking shoes for this interactive session. Monday, Nov. 28, 3-4 p.m., in the Quality Storyboard Section.