RSNA's 5k Fun Run to Support Radiology Research
Whether you are a seasoned runner or a casual stroller, RSNA invites attendees to sign up for the 2016 Fun Run, kicking off Tuesday, Nov. 29, at 6:30 a.m., at Arvey Field, South Grant Park, Chicago.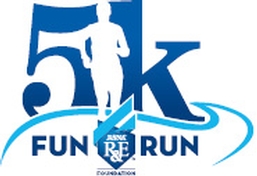 Get in an early run along Chicago's beautiful lakeshore and support critical funding for radiologic research and education. The annual 5K Fun Run benefits the RSNA Research & Education (R&E) Foundation, through the fully tax-deductible $40 registration donation. Runners will receive a commemorative T-shirt while supplies last.
Register for the Fun Run at the Fun Run desk (Grand Concourse, level 2.5 of McCormick Place) Sunday and Monday between 7:30 a.m. and 5:00 p.m. Pre-registered runners should visit the desk to pick up their bibs and T-shirts.
Last year nearly 900 registrants supported the Foundation through the 5k Fun Run.