The Dramatic Evolution of RSNA's Diagnosis Live™
Since the first, large-audience, rapid-fire gaming sessions at RSNA 2011, RSNA's Diagnosis Live™ (RDL) has undergone many changes in design, infrastructure and scale. However, RSNA's primary goal — to create a mobile-based, audience response technology specifically designed to meet the unique needs of radiologists — has remained the same. Through RDL's ever-improving functionality and expansion into the global community, the application has become an invaluable educational tool and an increasingly popular draw at RSNA annual meetings. And Diagnosis Live is just getting started.
"We have barely scratched the surface of what Diagnosis Live can do," said Adam Flanders, MD, chair of RSNA's Radiology Informatics Committee (RIC), and an early collaborator on Diagnosis Live who continues to play a key role in its evolution. "It has enormous potential for transforming radiology education as we know it."
Making Learning Interactive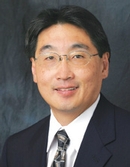 RSNA staff began developing the Diagnosis Live concept under the guidance of Paul Chang, MD, a professor of radiology and vice chair of radiology informatics at the University of Chicago School of Medicine, who serves as a consultant to RSNA's RadSCOPE and myRSNA initiatives developed through the RIC.
Looking to experts in education theory, the team sought to leverage RSNA's information technology resources to create a product that would move beyond passive learning and make radiology education more engaging and long-lasting. With this in mind, the team designed Diagnosis Live as a gaming application that would encourage active engagement through competition, thereby improving retention.
"Through Diagnosis Live, we sought to move people to participate and to create an instrument to evaluate learners objectively using deep analytics so that areas for improvement could be identified and addressed," said Dr. Chang, also a member of RSNA's Public Information Advisors Network.
In 2012, after the success of the first large-audience gaming sessions, the team began exploring RDL as a radiology residency training tool. The program's analytics provided an objective measure of resident performance and could be used to address gaps in learning. The RDL team initiated a two-year beta test in three residency programs at institutions including Thomas Jefferson University Hospital (TJUH). Dr. Flanders, a professor of radiology and vice chair of imaging informatics at TJUH, recalls his institution's role in the early days.
"We helped with rapid development by putting our residents through entire sessions even if we hit snags with the software's performance," Dr. Flanders said. "We took copious notes during these early sessions and sent them back to the developers, and they absorbed it all and addressed all of our concerns. It was a fun and rewarding iterative process."
Early adopters like TJUH dealt with obstacles including RDL's consumption of significant Wi-Fi resources and difficulties scaling to suit larger audiences.
"As an early adopter, you have to appreciate the greater vision and be willing to accept and work through the flaws," Dr. Flanders said. "Our residents and some faculty were tremendous early supporters of the project because they could see the potential of the software even very early."
Over the next two years, the team focused on improved functionality and greater ease-of-use in institutional settings. The test sites helped shape the software's evolution. Further updates included simplified controls for classroom projection, adding dashboard analytics optimized for user/teacher consumption, tools to make authoring games easier and a highly-scalable cloud-based architecture.
Residency Programs Adopt RSNA's Diagnosis Live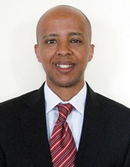 When the beta test ended in July 2014, the team released a new Institution Management account tool designed for radiology residency programs. RSNA began providing complimentary licenses for RDL to residency programs, and by the end of 2014, 16 residency programs had adopted the software. Additional updates in early 2015 included new features to copy games and export analytics to better support residency training and conference event goals.
Philipose Mulugeta, MD, a fourth-year resident at the University of Pennsylvania School of Medicine, regularly uses RDL for teaching surgical clerkship medical students. "Using RDL, lectures have become more lively as students can answer pre- and post-test questions as well as perform group answers of cases," he said. "Diagnosis Live has made the old hot seat case conference feel antiquated. Residents now expect an element of audience response in every lecture."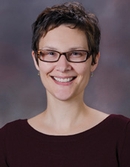 Brooke Beckett, MD, a radiologist at Oregon Health & Science University, says the majority of the faculty at her institution uses RDL for daily resident teaching conferences.
"We've moved to a more consistent use of the program as part of a larger restructuring/revision of our didactic curriculum," she said. Dr. Beckett will present on the RDL session Wednesday morning (See below).
While primarily distributed to educational institutions, RDL is also available to other radiology organizations interested in using it for education conferences or annual meetings.
Dr. Chang conducted four Diagnosis Live sessions at the 2015 Royal Australian and New Zealand College of Radiologists' annual meeting, marking the beginning of the application's international expansion. As of May 2016, Diagnosis Live was used in select sessions at radiology conferences held by Deutsche Röntgengesellschaft (DRG), the Society of Abdominal Radiology, the Society of Pediatric Radiology and the Association of University Radiologists.
And the role of RDL at RSNA annual meetings has expanded each year. Diagnosis Live will support courses marked ARS at RSNA 2016 including nine rapid-fire sessions conducted by Drs. Chang, Flanders and colleagues. Dr. Flanders said the response has been incredible.
"We were shocked that our 7 a.m. rapid-fire sessions played to packed houses," he said. "RSNA attendees want interactive participation and in response, Diagnosis Live is peppered throughout more RSNA event lectures than ever before."
Diagnosis Live Has Boundless Potential
Though it began modestly, RDL has evolved into a fully-scalable, sophisticated application with cutting-edge, big data architecture. Today's version is cloud-based, hosted on Amazon Web Services™ and can be used anywhere in the world where internet access is found. How-to guides posted on YouTube help new users better understand RDL's various modules.
At time of printing, 68 residency programs worldwide hold RDL licenses including six non-North American institutions.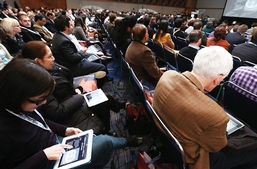 Back in Action: RSNA Diagnosis Live™ at RSNA 2016
Always a popular draw, Diagnosis Live™ returns for a full week of programming.
This year's rapid-fire sessions:
Winter is Coming
Monday 7:15-8:15 AM | SPDL20
Chest and Abdomen
Monday 4:30-6:30 PM | SPDL21
Imaging in the Cobra Kai Dojo
Tuesday 7:15-8:15 AM | SPDL30
High Resolution CT of Diffuse Lung
Disease: Read Cases with the Experts
(An Interactive Session)
Tuesday 4:30-6:00 PM | RC401
Do You Know Your Head and Neck Anatomy? (An Interactive Session)
Tuesday 8:30-10 AM | RC306
Keeping Radiology Weird — Spot Diagnoses from the Pacific Northwest
Wednesday 7:15-8:15 AM | SPDL40
Neuro and MSK
Wednesday 4:30-6:00 PM | SPDL41
Muskuloskeletal and Emergency Department Imaging — From Sports to Trauma
Thursday 7:15-8:15 AM | SPDL50
Peds, IR, Potpourri
Thursday 3-4 PM | SPDL51
Add Diagnosis Live sessions to MyAgenda at Meeting.RSNA.org.