RSNA and Exhibitors Look Beyond Imaging to Improve Patient Care: Nuance is Providing Radiology with the Tools to Do It
"Face it," said Dr. Tarik Alkasab, a radiologist at Massachusetts General Hospital and Harvard Medical School, "the radiology text report, the traditional work product, doesn't cut it anymore."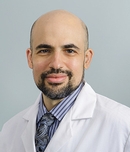 As healthcare enters a new era, the role of the radiologist will change, and it is incumbent on those in the field to be prepared for the transformation.
"There are three pillars that could shake up radiology and make it a very different thing," Alkasab said.
The challenges facing radiology, he said, are changing payment models, new technologies — especially those focused on machine learning and artificial intelligence — and the move toward data- and evidence-driven healthcare.
"Those three could shake things up," Alkasab went on, "but they are also real opportunities radiology can seize and turn it into a more relevant, more valued, more rewarding specialty."
With the opening of the RSNA Scientific Assembly & Annual Meeting, a new mandate for healthcare in general and radiology in particular is demonstrated in the exhibit hall, in the conference sessions and throughout the event: As value-based care becomes more dominant, every healthcare professional and institution must ask themselves what they can do to demonstrate their value in terms of patient care outcomes.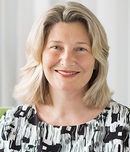 "How can we demonstrate the different quality outcomes around a patient care pathway?" asked Karen Holzberger, vice president and general manager for diagnostic solutions at Nuance.
Nuance is one company at RSNA 2016 that has glimpsed the future and is taking the initiative to provide the tools that will be required in healthcare's next generation.
"Around patient care pathways," Holzberger said, "so much starts with imaging."
As existing technologies make more data available, it will be the responsibility of the radiologist to take that data from imaging, but from other sources as well (such as the EMR), and, Alkasab said, "turn it into clinically actionable information."
Radiologists are becoming the managers of a data flow that cannot be summarized in a simple textual message to a consulting physician. In the near future, there will be structured, quantifiable data behind that textual report.
Providing that will require next-generation tools that automate the extraction of data and apply cognitive intelligence so it can be immediately useful to a consulting physician as well as made available for future data mining.
Alkasab, an emergency department physician, uses himself as an example. Perhaps he is asked to read a CT of a patient who may have a pulmonary embolism.
"My first job," he said, "is to answer these questions: Does the patient have a pulmonary embolism, how bad is it and is it a high-risk situation?"
With the next generation of tools Nuance is developing, he can then manage the flow of information that includes backend data from the patient's EMR that will, not only immediately signal the risk level to the emergency physician, but provide him or her with a checklist that will guide the pathway to care.
The next step, Holzberger pointed out, is to employ cognitive intelligence to help the consulting physician prioritize tasks.
"Say a patient comes in with head trauma," she suggested.
Certainly a neural MRI will be read, but quantifiable data from that can be aggregated with data from the patient's EMR as well as data the healthcare institution has available on many head traumas to help the radiologists determine what needs to be done first. That step can then be communicated automatically to the patient's consulting physician.
"Not only is this driving a new paradigm of productivity and accuracy," Holzberger said. "It is Nuance's mission to evolve from voice to text to the structured collection of data in a way that transforms the radiologist to both interpreter and data-stician."
For more information on the RSNA Technical Exhibits, see the RSNA 2016 Meeting App, RSNA.org/ExhibitingCompanies and the Technical Exhibits Guide.