2016 Outstanding Researcher, Educator Honored Today
Clifford R. Jack Jr., MD, and Kristen K. DeStigter, MD, will be honored during the RSNA 2016 Opening Session beginning at 8:30 a.m. in the Arie Crown Theater.
Outstanding Researcher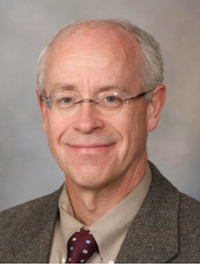 A pioneer in Alzheimer's disease (AD) research, Clifford R. Jack Jr., MD, has devoted his career to investigating cognitive aging and dementia imaging/biomarkers. Dr. Jack, the Alexander Family Professor of Alzheimer's Disease Research and a clinician investigator at the Mayo Clinic, Rochester, Minn., guides a research group that serves as the central MRI lab for national and international observational and therapeutic studies in AD. His group heads the MRI section for the Alzheimer's Disease Neuroimaging Initiative.
Dr. Jack has introduced imaging methods to help identify aspects of AD in the brain, determine its severity and measure and predict disease progression. His research group develops and validates anatomic MRI, resting fMRI, DTI, amyloid PET, fluorodeoxyglucose PET and tau PET quantitative methods for diagnosing and measuring progression of AD and related disorders.
His early work focused on anatomic and functional MRI in epilepsy. In the early 1990s he began to focus on Alzheimer's disease and cognitive aging research. His group published many of the early studies in the Alzheimer's field on quantitative MRI, diffusion imaging, functional MRI, and high-field microimaging. In the past decade his group has focused on multi-modality imaging, combining various MR modalities with FDG PET, amyloid PET and most recently tau PET. He has also focused on modeling biomarker progression in Alzheimer's. The National Institute of Aging and Alzheimer's Association criteria for presymptomatic Alzheimer's are based largely on his model. He currently is chair of the group that is updating the National Institute of Aging and Alzheimer's Association research criteria for Alzheimer's disease.
Dr. Jack earned his medical degree from Wayne State University and completed his radiology residency at Henry Ford Hospital, both in Detroit. He served as a senior staff member, Division of Radiology, at Henry Ford Hospital from 1984 to 1985. After completing his fellowship in neuroradiology in the Department of Diagnostic Radiology at the Mayo Clinic, Dr. Jack joined the clinic as an assistant professor of radiology and was later appointed a clinician investigator. His research has been continuously funded by the National Institutes of Health since 1991.
Outstanding Educator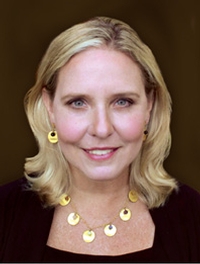 A dedicated educator and mentor, Kristen K. DeStigter, MD, has earned an international reputation for innovation in education, leadership, and ultrasound outreach.
Dr. DeStigter is the John P. and Kathryn H. Tampas Green & Gold Professor and Interim Chair of Radiology at the University of Vermont College of Medicine. Prior to being selected as interim chair, she served as vice chair for 10 years. She has extensive leadership experience and long-standing service to local and national committees, boards and professional societies.
Additionally, she is the co-founder and president of Imaging the World (ITW), a nonprofit organization currently operating in Uganda that integrates ultrasound diagnosis into systems of care in rural health facilities.
With a career focused on education, Dr. DeStigter is the past program director of the diagnostic radiology residency at the University of Vermont. During her tenure, Dr. DeStigter received three University of Vermont residency teaching awards. Prior to serving as program director, she served as the radiology director of Medical Student Education for three years. She has taught, mentored and sponsored trainees at various levels of their education as well as mentored faculty in their professional development.
Dr. DeStigter's scholarly interests and accomplishments include unique applications of ultrasound in rural medicine, the provision of integrated medical imaging services in under-served communities, medical education in diagnostic radiology, and global advances in women's health care. She is a champion of many projects for safety and quality of care in clinical radiology.
In the international community, Dr. DeStigter leveraged her knowledge and experience through her participation as a member of the World Health Organization Referral Guidelines Development Group as part of the International Radiology Quality Network. Currently, Dr. DeStigter is chair of the RSNA Committee on International Radiology Education (CIRE) and a member of the RSNA Education Committee. She has served on the RSNA Annual Assembly Faculty. Dr. DeStigter serves on the American College of Radiology (ACR) Foundation's International Outreach Committee.
Dr. DeStigter completed her undergraduate training at Calvin College, her medical training at Case Western Reserve University, and her diagnostic radiology residency and body imaging fellowship at University Hospitals of Cleveland, Ohio.