R&E Foundation Innovators Move the Specialty Beyond Imaging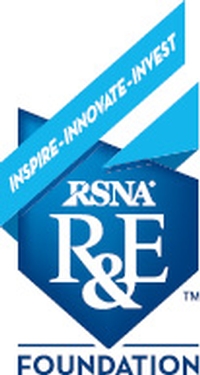 Supporting a record 101 research and education grant projects this year totaling over $4 million, the RSNA Research & Education (R&E) Foundation is helping radiology's most innovative thinkers take the specialty beyond imaging to truly affect patient care.
That is the message R&E Foundation Board of Trustees Chairman Burton P. Drayer, MD, will deliver today at 4 p.m. from the Arie Crown stage during the Report of the RSNA R&E Foundation. "R&E grant recipients pursue projects that go beyond radiologic sciences and touch every area of healthcare delivery and discovery," he said, adding that support for the Foundation is critically needed to continue the development of researchers and educators within the radiology community.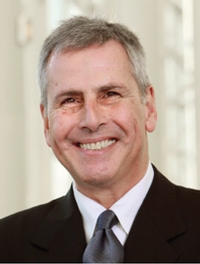 To ensure continued success, the Foundation launched Inspire—Innovate—Invest: The Campaign for Funding Radiology's Future at RSNA 2014. The Campaign is moving steadily toward its goal of $17.5 million because of the dedicated support of individuals, private practice groups and corporate colleagues.
"For the future of radiologic research to belong to the next generation of radiologists, the specialty must put its financial support squarely behind its Foundation," Dr. Drayer said. He encouraged for everyone in the specialty to support the Campaign.
Survey results show that every dollar awarded by the Foundation results in an additional $40 in funding received as principal or co-investigator from sources such as the NIH, demonstrating a remarkable return on investment. With those research monies becoming increasingly difficult to secure, donors to the R&E Foundation can fill that gap, Dr. Drayer said.
Attendees can visit the R&E Foundation booth in the Connections Center in Lakeside Center East, Level 3 during the meeting to learn more about the 2016 grant recipients and their innovative projects, and to find out how they can help reach the Campaign goal.