Researchers Harness Big Data to Better Serve Patient Populations
A study presented Wednesday emphasized the growing need for radiologists and other healthcare professionals to develop patient-centered, socially sensitive solutions to improve patient engagement and healthcare access.
According to Efren Flores, MD, director of radiology community health improvement at Massachusetts General Hospital (MGH), terms like "no show," "non-compliant" and "disruptive" unfairly place all responsibility for missed appointments on the patient. He said patients and providers share responsibility and should view missed appointments as missed care opportunities (MCOs). "MCOs should not be considered an inefficiency of the system, but rather a failure of the system to engage patients into their healthcare," he said.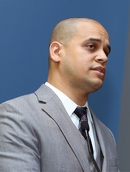 Dr. Flores and his colleagues developed the Patient Engagement for Equity in Radiology (PEER) project to identify socioeconomic and demographic factors negatively affecting patient care. They obtained data from 1.1 million patient records during a 25-month period at MGH and conducted an in-depth, subset analysis of 120,000 exams to develop a predictive model to determine factors contributing to MCOs.
The analysis included 21 possible predictors such as patient age, gender, race, ethnicity, education level and more. The team also examined data from external sources, including the U.S. Census to obtain factors like weather conditions, median household income and distance to appointments among others.
Study results showed that factors like languages other than English, ethnicity—notably black and Hispanic—and lower education level were significantly associated with MCOs. In patients scheduled for breast imaging, conditions including congestive heart failure, COPD and depression were notably associated with MCOs.
Dr. Flores and his team also performed a subset analysis of pediatric patients and found that child abuse/neglect, obesity and missed clinical visit appointments were factors contributing to MCOs. He commented, "Children are more susceptible to the surrounding social environment. How they access the healthcare system is a reflection of the home environment and support system."
Dr. Flores noted that radiology can take an active role in population health management by combining big data analytics from electronic medical records with imaging data analysis to provide evidence-based guidance in healthcare decisions.
He suggested possible methods for care coordination might include scheduling multi-appointment visits to facilitate care for patients with transportation difficulties, utilizing predictive analytics to identify patients at risk for low engagement and providing these patients additional resources like healthcare navigators and text message appointment reminders in their preferred language.
In addition to focusing on the patient experience during care, Dr. Flores suggested a possible benefit in using patient surveys to learn more about the patient's experience during the time between ordering an exam, engaging into the upcoming appointment and accessing the healthcare facility. He also noted that institutions like MGH can partner with other community health centers to deliver radiology services in areas that do not have ready access to radiology care.
For Dr. Flores and his team, one of the main challenges of the initial PEER project study was determining the best approach to the big data set to establish guidelines for data mining and analysis in a productive way. He commented, "It is harnessing business intelligence principles and combining them with healthcare redesign in order to develop best practices in healthcare, to improve the patient experience and to deliver equitable healthcare."
Looking ahead, the researchers would like to collaborate with other medical specialties to understand patient populations from an organizational perspective and provide better service. They will also focus research efforts on developing programs and evaluating their effectiveness to increase patient engagement. Dr. Flores said, "More than numbers, this study represents patients. Radiology has been passive, and we need to move beyond imaging to help these populations and decrease MCOs."